| | |
| --- | --- |
| Posted on 12 June, 2020 at 8:05 | |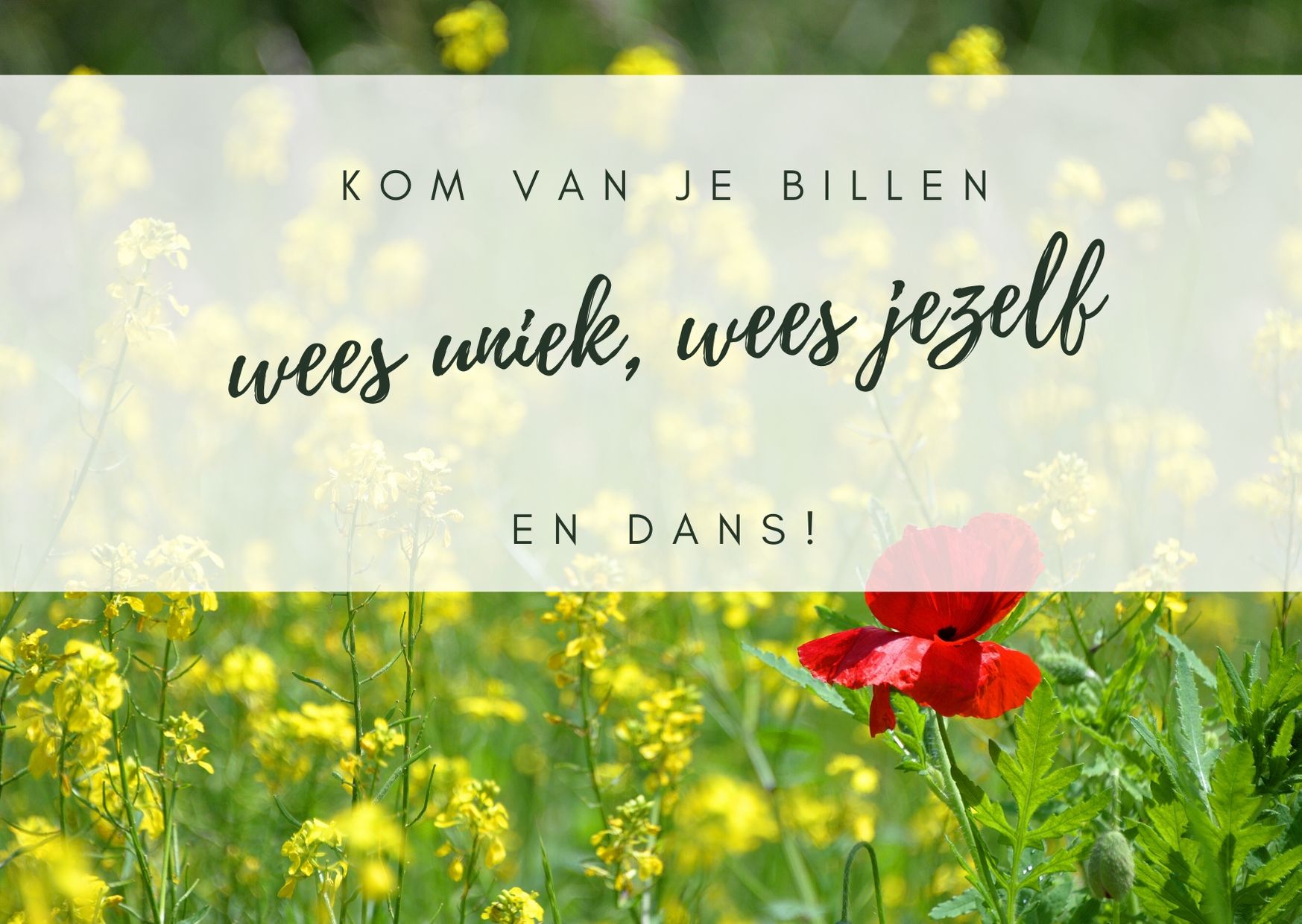 "YOU CAN'T LEAVE FOOTPRINTS IN THE SAND, BY SITTING ON YOUR BUTT"
Daar is geen spreekwoordelijke speld tussen te krijgen. Soms is aanpoten en aanpakken krachtiger dan stapje voor stapje. Ik zeg soms, maar wat ik eigenlijk bedoel is dat wij mensen geneigd zijn binnen onze comfortzone de grenzen op te zoeken en dit noemen we dan ontwikkeling. Sorry, maar ik moet je dus echt uit deze bubbel halen. Alles binnen je comfortzone, is je comfortzone. En waar zit groei en nieuwe inzichten? Yes! Daarbuiten Ik krijg ook jeuk van de uitdrukking "even out-of-the-box denken". Geloof me. Ook dat kan niet. Echt niet. Alles wat je denkt, zit binnen je box. Anders kon je er niet aan denken. Is het zo simpel? Ja.
Als jong meisje is mij geleerd om mijn opmerkingen met wat karamelsaus en discodip te omhullen. Maar ik ontdekte dat duidelijk zijn veel waardevoller is. Zeker als het opmerkingen betreft die dwars door je ziel gaan of gewoon onzin zijn in jouw ogen. Ook binnen de muren van mijn praktijk spreek ik af met mijn cliënten om duidelijk te zijn in onze communicatie naar elkaar. Maar wel vanuit respect en liefde voor elkaar. Niet altijd water bij de wijn, maar ook niet lukraak roepen wat je vindt.
Ik doe en vraag dit omdat open communicatie heilzaam is. Dingen, groot of klein, opkroppen gaat op den duur altijd klachten geven. Je wordt ziek, boos, woedend, verdrietig en dan… zit je in de stress. Je zit vast. Ik wil jou zien, rauw en puur, zonder masker. Bij mij kan je in alle vrijheid zijn wie je bent. Als je wil huilen, dan doe je dat. Als je wil dansen, dan doe je dat!
Dus kom van je billen, dans met me mee en laat jouw unieke voetafdrukken achter op deze wereld!
Liefs,
Bianca
#durfjeuittespreken #verandering #groei #grenzenaangeven #grenzenopzoeken #comfortzone #proces #womensupportingwomen #kracht #waardevol #outofthebox #dansen #moveyourbump
Categories: Holistische therapie, Reiki
/